Amber && Yeezy


Meet Amber Rose, yes it's Kanye's new Lady. She's a 25 year old tough girl from Philly, you may have seen her featured in your favorite rappers video or in a sleezy mag.
I must say they make a pretty artsy couple, with their bold outfits that are out of this world. I don't know some may like it, but Kanye.... What happened to the LV Don??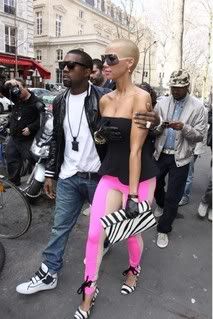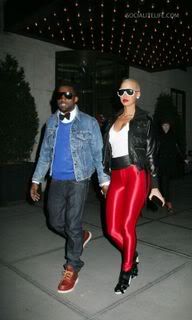 SHOPPING in PARIS?? WHY NOT!
Being a chameleon by adapting to different occasions without compromising your demeanor and character too much is a skill few people posses



Her shoe game, and shade game is SICK! I'm loving the Channel shades!!

How do you feel about Kanye's new style? Naturally Kanye's taste in music will translate into his clothes but is it TOO MUCH? I'm not feeling it!